I will be the first one to admit, the word organization isn't always in my vocabulary. I  try to know where everything is when I need it. I try not to run around my house looking for a pencil sharpener that I find in a random place. The key word here is TRY. Im not saying this will solve all my problems, but it will certainly help. I am talking about this 3-Tier Rolling Cart from Michaels. It works perfectly for what I need it for, but it is so versatile, it can work with anything! I also got these different sized buckets at Michaels. Ill show you how I use mine, and give you some  ideas for different crafts.
I realized I needed some sort or organization when I kept carrying my supplies in and out of rooms in my house. I make all my wood items in my shed and then bring them inside to create them. So my supplies are always being moved around and placed in different areas.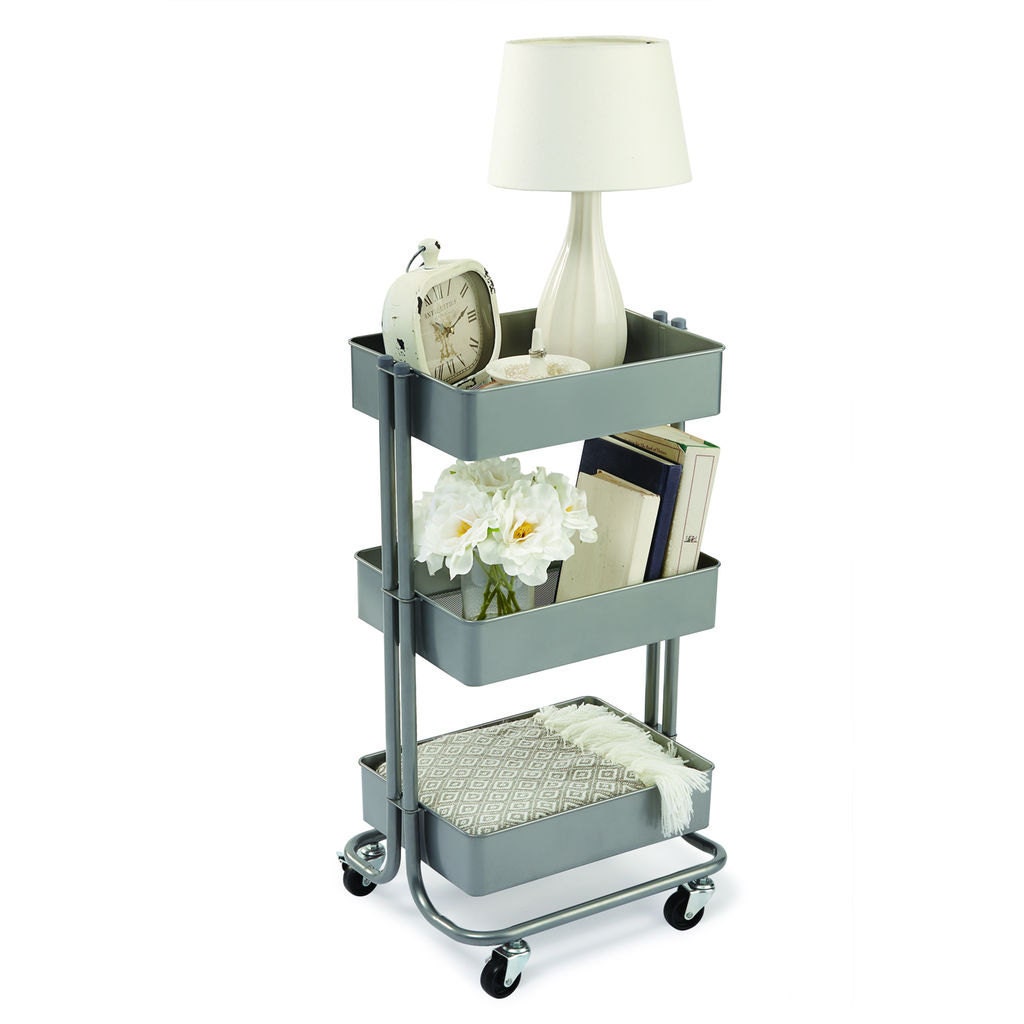 The cart itself costs $30 and comes in 8 different colors. I bought mine in Gray but there is also; Mint, White, Bright Pink, Black, Blush, Rose and Champagne. Putting it together was really easy and only took about 10 minutes. I like the convenience of the wheels, and it glides really well on my floors.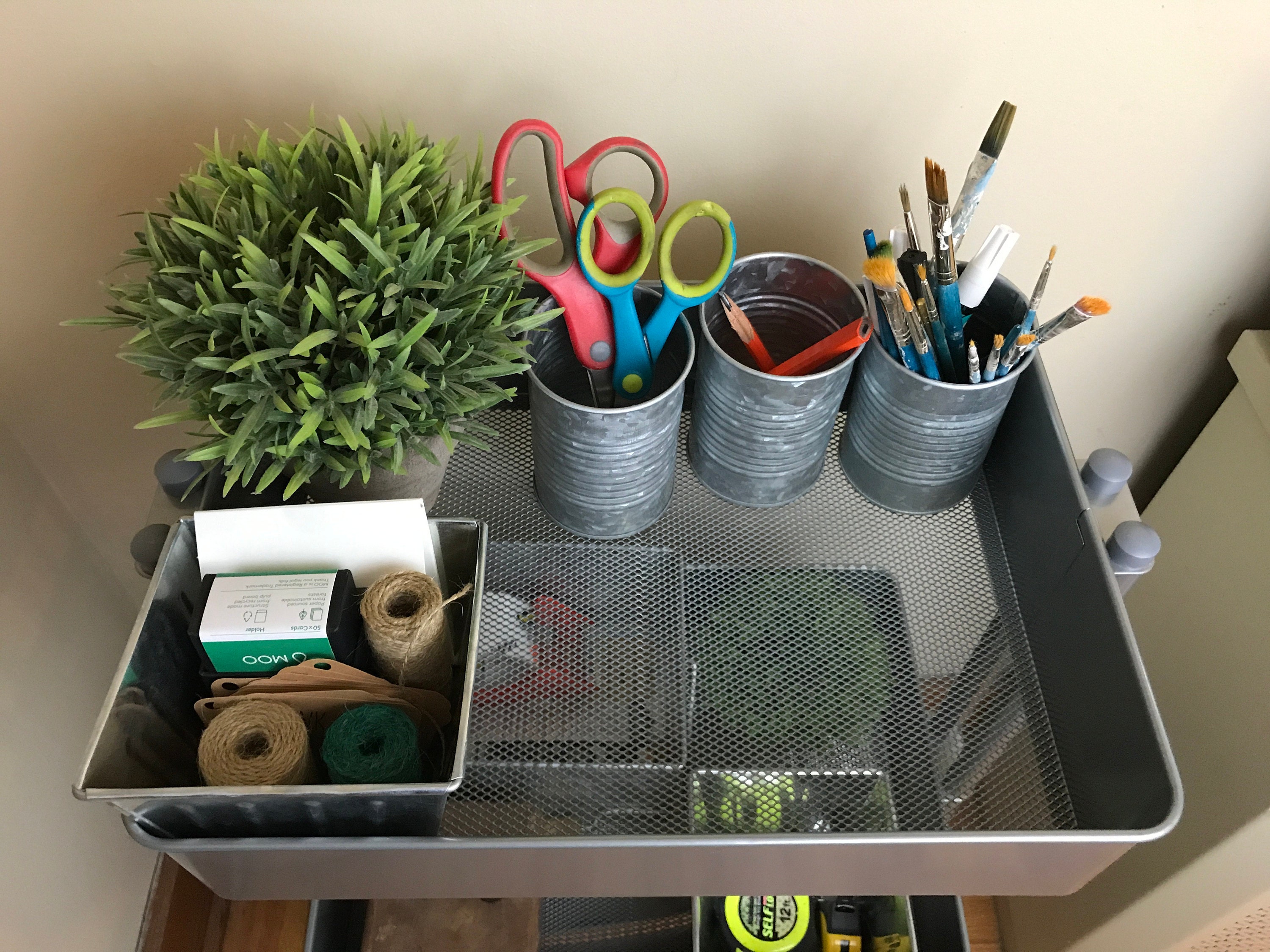 I bought 3 ArtMinds Buckets for the top tier. They hold my pencils, scissors, paint pens and paint brushes. I also have 1 Galvanised Bucket to hold my twine, Thank You stickers, Thank You Cards and Business Cards. I love these buckets, they can hold a lot and they fit nicely in the cart. The artificial plant just looks cute, I bought it on amazon.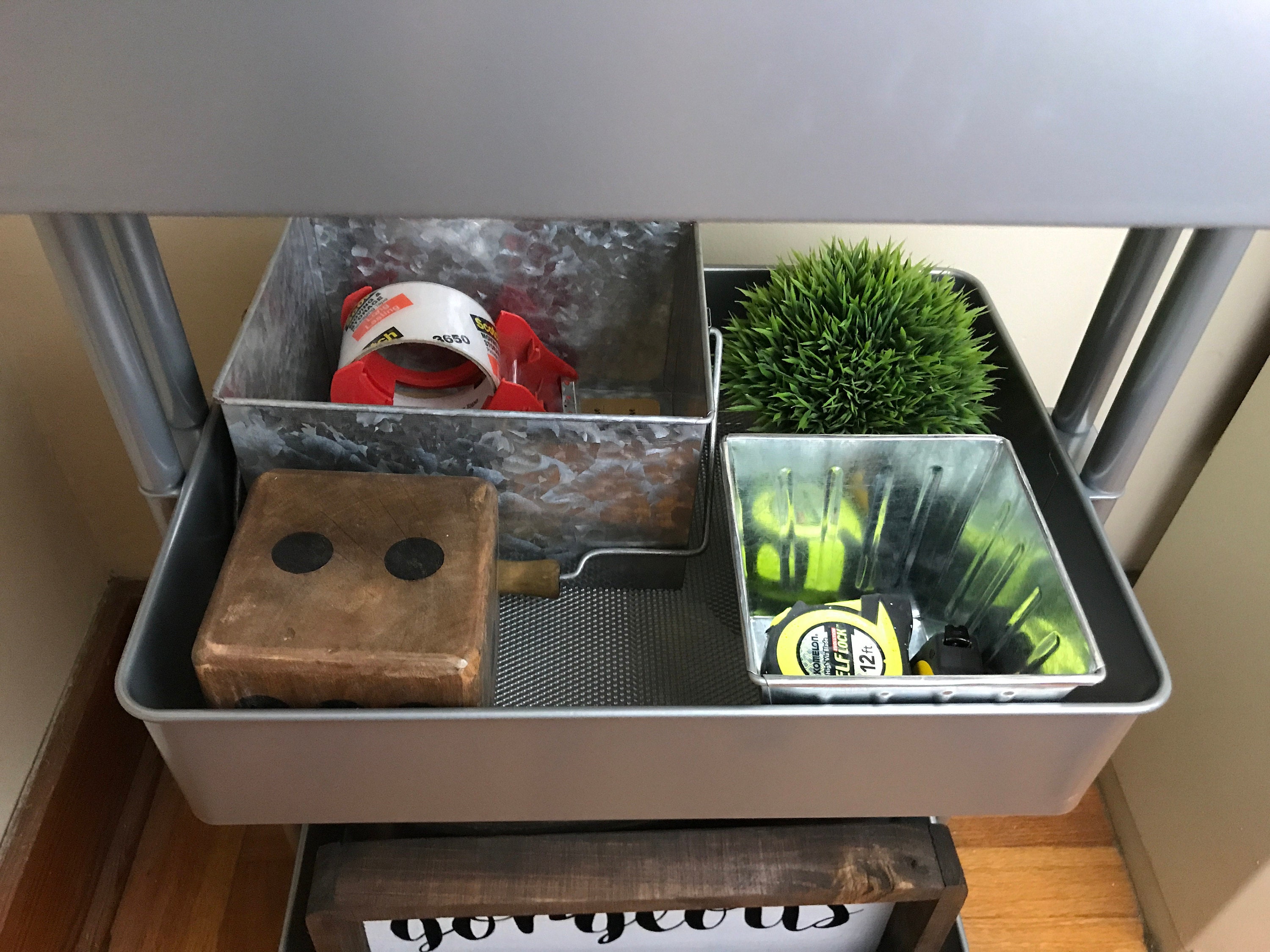 The second tier has 1 galvanized bucket and 1 metal bucket both purchased at Michaels. They hold my tape, tape measure and my product stickers. Also another cute Plastic Green Plant and a Carved Wooden Dice both purchased on Amazon. I like having some greenery and cute items on my cart to look at while im working. As an option, I can move the buckes on this tier to the 1st tier, and use this area to hold my projects and wood that I am working on.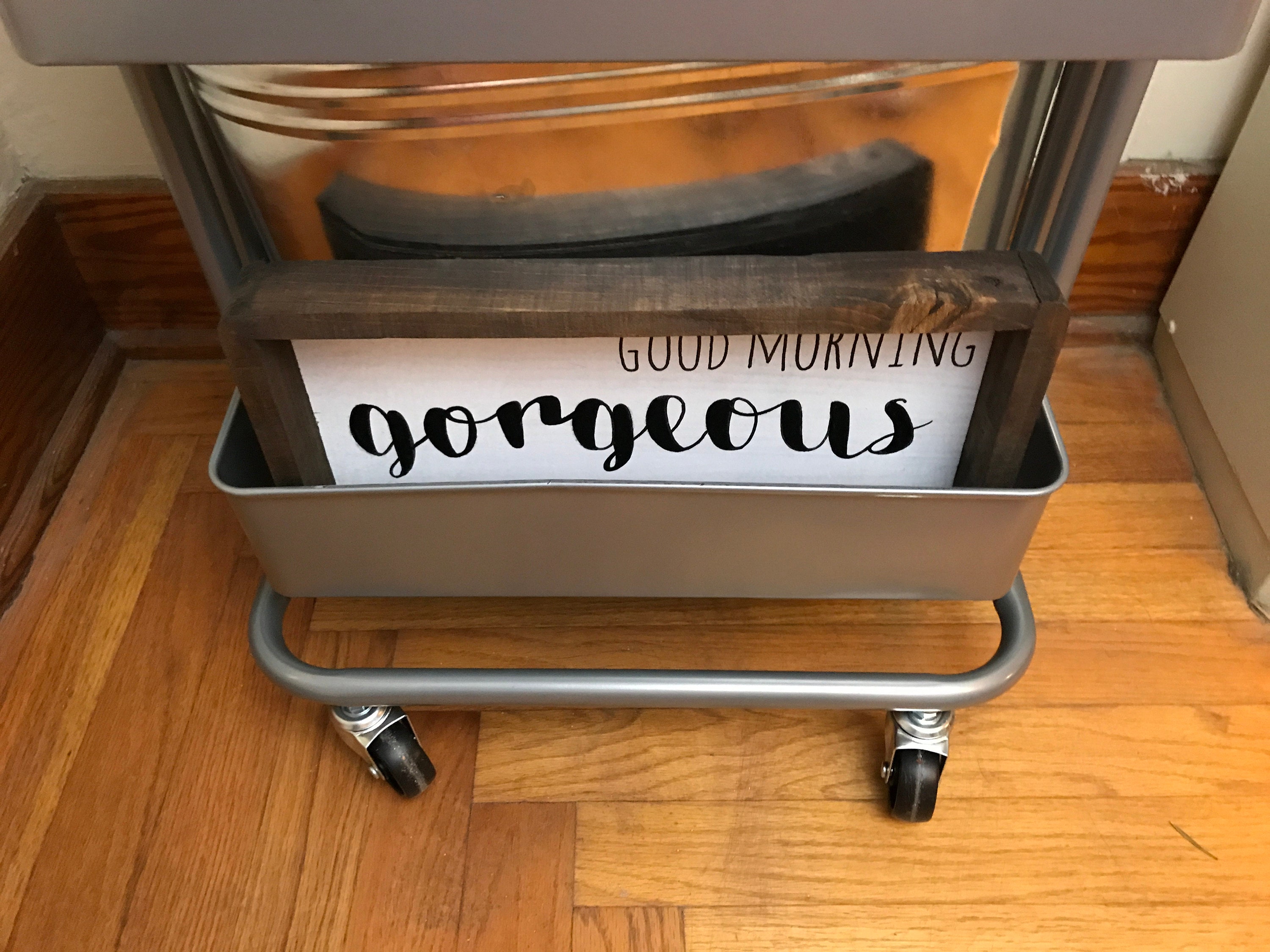 For the last tier I have a  a large bucket I purchased at, you guessed it, Michaels. This is for trash, because when I am working I make a mess! I also have one of my signs that I was working on!
This cart works really well for me, and I can imagine it would work really well for others too! I think it would be great as a crafter to have if you like to work in different areas of your home. Crafters that like to Sew, Knit, Crochet, Scrapbook, Piant ... Anything.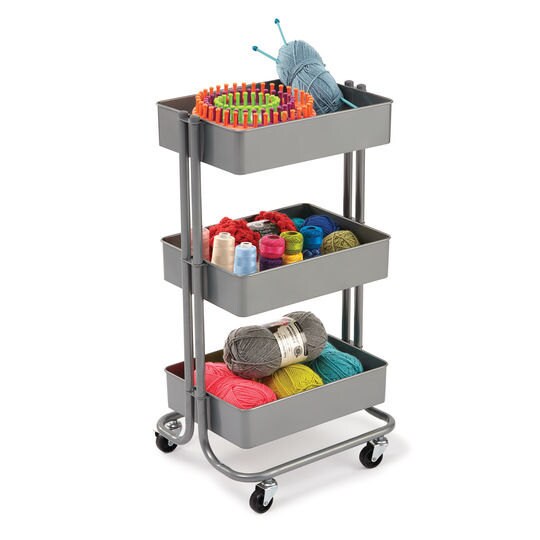 Thanks again for checking out my site and my blog. I hope I gave you some ideas for organizing your crafts. If you have other ideas for ways to use your cart, Id love to hear them. I may have to buy another one for different areas and projects in my house! As always you are welcome to comment below and be sure to check out my other social media for daily updates! 
Thank you!!!
Alyssa
Woodberry Market